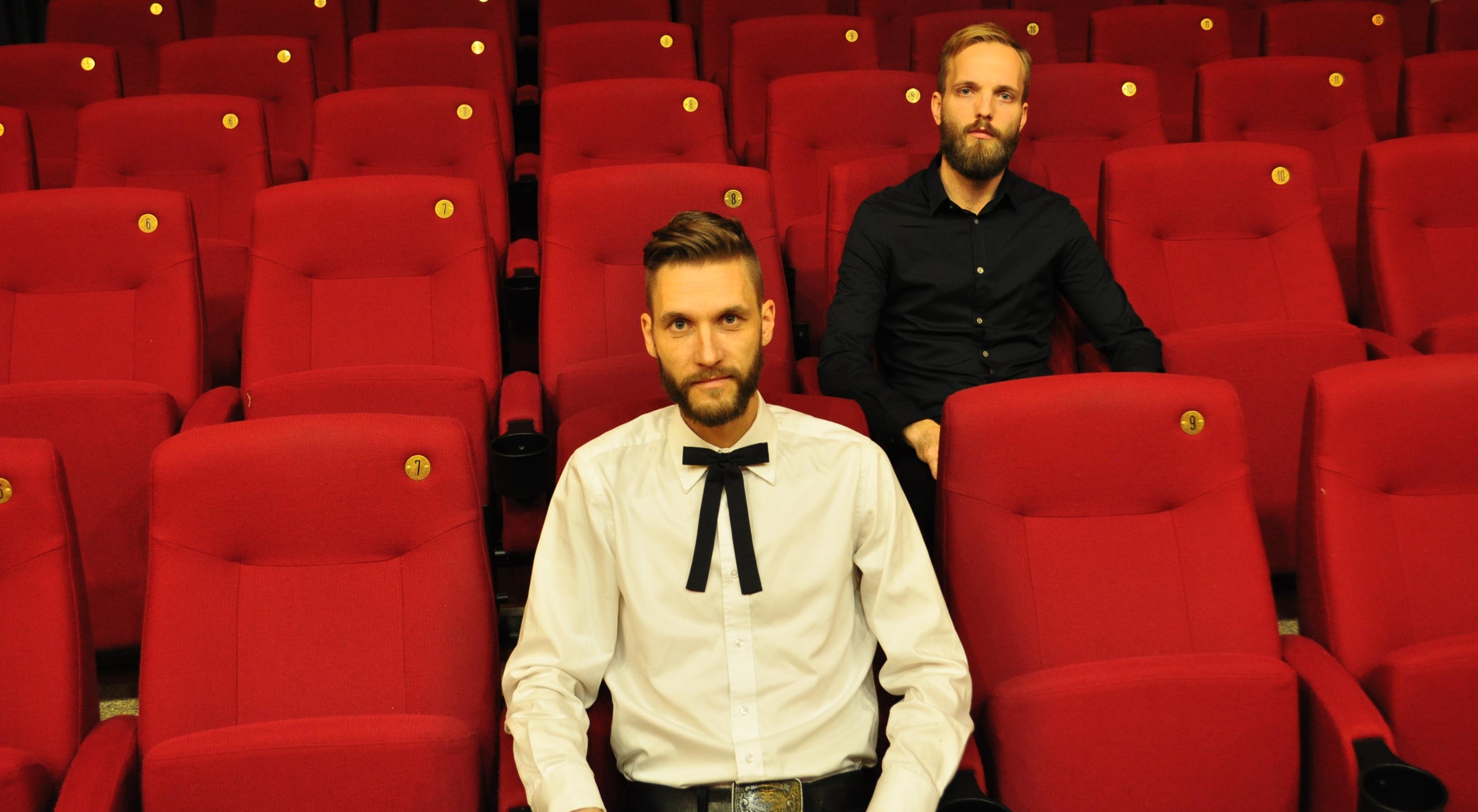 Danmarks Americana – feinschmecker
Forestil dig Bob Dylan spille skak med H.C. Andersen på Neil Youngs veranda. Det er skandinavisk musik i amerikansk forklædning.
Sanger og guitarist M.C. Hansen har siden 2003 rejst verden rundt med sin guitar, sin banjo og sine historier om guldgravere,
daglejere, snaphaner og landsbysladder.
Jacob Chano akkompagnerer M.C. på harmonium og synger kor.
Discography:
Bogrough Junction 2004
Pariah 2009
"3" 2011
Live at the Brewery 2013
From Whitehorse to the Crow's Nest 2016
With any Luck 2016
Bio in English.
By Jonathan Byrd:
M.C. Hansen wants to tell you a story. "I want to share something that we all know. When we forget who we are and where we come from, the story helps us to remember."
A native of Denmark, M.C. has traveled the European continent and North America from Texas to the Yukon, telling stories, writing songs, and leading a band. "I sing in English to be more international. I'm a citizen of the world, but I love being from Denmark. There is a Danish folk song, 'The Sun Comes Up On Acre's Field,' about reconnecting with the father, the family land, the Gravenstein apple, and the soil. The humanity touches me, the essential human truth of the story. It's partly my story, the story of my country."
In 1993, Hansen quit school, left Copenhagen, and moved to Sweden. "I grew up listening to grunge rock. I wanted to be those guys. I wanted to look like them. Doc Martens, fingernail polish. Sweden was the great wide open. Compared to where I came from, the distances were vast. It made me reflect, it was so beautiful. Moving to another country made me look at myself a different way.""I studied 60s and 70s songwriters then. I'm at the beginning of the last century now," he laughs. "I became a songwriter. I went to school to be a philosopher. I realized that meant different things. Since I stopped going to school, this has been one long education."M.C. Hansen uses his guitar skills to further his studies, touring with other folk artists, putting together a band and backing other songwriters. "The whole business is minimized now. The people you buy from and the people you sell to are right there with you. We want to bring people together. To stay close. To be in each others minds. The difference between rock and folk is 'Us and Them' versus just 'Us.' We are together. Everybody is in."As his latest record "3" demonstrates, M.C. still rocks. Recorded in Texas and Denmark, "3" is a three-disc set with many of the same songs recorded three different ways, in different studios, with different musicians. "I like the rock thing. I like the folk side. And I love when I don't know what's going to happen. I wanted to show the three different sides."
Hansen is currently working on a new project with people's stories and a song based on each story. "Making a living as a musician is all I ever wanted and now it's been ten years. I don't work to make more money. I work to make a better show, a better atmosphere. I work to be a better storyteller."
A travelling musician since 2003 he plays some 120 shows a year with his band or as the guitar slinger with backing band The Sentimentals touring with Jonathan Byrd, Gurf Morlix, Ed Romanoff, Corin Raymond, Ana Egge, Matt Harlan, Dana Cooper and Sam Baker.
He marks his 10th anniversary as professional musician with a live album recorded in Denmark with his band featuring Uffe Steen on guitar, Morten Brauner on bass and Jacob Chano on the drums.
M.C. tours all year and has played shows in 11 different countries, six American states from the prestigious Olympia in Paris via Yukon in Canada to the Hammersmith Apollo in London. He has released four albums and will be recording his fifth throughout 2013 in Canada, America and Denmark.
…seems to embody the spirit of Townes
Van Zandt in his elegant, thoughtful,
natural songwriting

(David Kidman, Fatea Magazine)
MC Hansen was both easy on the ears
and a joy to watch

(Paul O'Brien, Manchester Evening
Post)
His songs are uniformly excellent

(Jeremy Searle, R2)