Written on February 19, 2018 By Back to the Roots Festival in Navne 2018, Nyheder 2018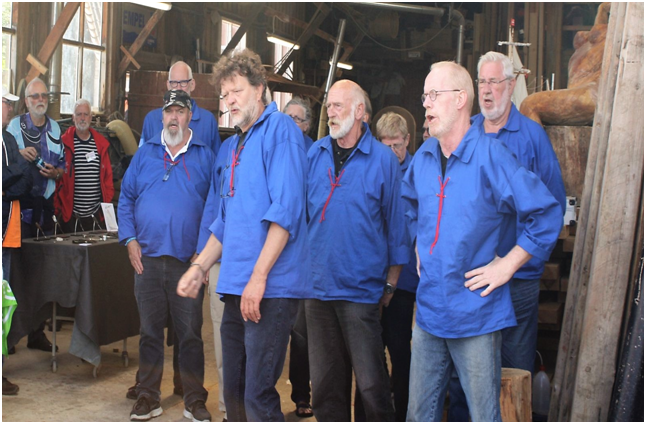 Lemvig Sea Shanty kor har hyldet søens sange siden 2002 hoved vægten har været og er arbejds sangene fra de store sejlskibe storheds tid i det 18`- 19`århundrede, krydret med de sange der blev sunget foran masten om alt fra forlis til de drømme om rejser og landlov sømændene delte. Da samtale sproget ombord på skibene var engelsk, synges sangene naturligvis på original sproget.
Vi glæder os til at byde disse herlige gutter velkommen. De vil optræde i Buskers corner og forbindelse med en koncert i hallen. Måske de også synger nogle sange helt spontant her og der. Glæd jer, det bliver hyggeligt, festligt og med maskulin ryst.