Vi stiller skarpt på en af de lokale bands vi har med på festivalen. Southern Comforts kommer med Country og Honky Tonk.
Southern Comforts laver en fest fredag aften d. 3 marts 2023 på Back to the Roots Festival – Roots, Food & Hugs.

Southern Comforts er siden starten i 2016 blevet et af Danmarks mest rutinerede og berejste countrybands, med utallige shows på festivaller, klubarrangementer, spillesteder og privatfester landet rundt.
Stilen er nu som dengang country & honky tonk serveret med høj energi, høj kvalitet, og højt humør.
​Repertoiret er sammensat af klassisk og moderne country, fra Merle Haggard og Johnny Cash over Blake Shelton og Brad Paisley, blandet med stilsikkert overraskende countryarrangementer af alt lige fra ZZ Top til George Michael.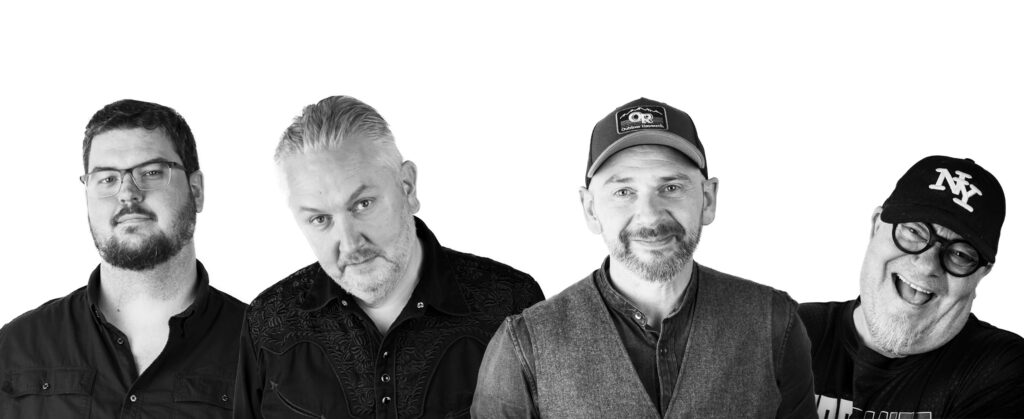 Med færøske Rogvi Sigurdsson på superautentisk vokal, Søren Sarstrup på twangende rock 'n roll guitar, og et solidt swing og himmelske harmonier fra Dan Grau på bas og Ulli Pedersen på trommer og kor kan man både lytte, synge med, drikke øl og danse – eller måske alle 4 på en gang.
Program:
Det øvrige program fredag og lørdag kan ses på. https://bttr.dk/program-2023/
Billetter:
Vi gør opmærksom på at der nu kun er ca. 50 earlybird weekend billetter tilbage(29.11.2022). Ønsker man kun at komme en af dagene er der også enkelsdags earlybird billetter til salg. Der er penge at spare ved at købe dem i forsalg inden jul.
https://bttr.dk/billetter-2023/
Back to the Roots 2023 hashtags er: #bttr2023 #bttr23 #Backtotheroots2023 #backtotheroots23