"Tilbagelænet, un-plugged rock/pop & blues":
Written on January 30, 2019 By Back to the Roots Festival in Navne 2019, Nyheder 2019

Når Acoustic Lite træder op på scenen fredag aften d. 1. marts kl. 18:00, er det de flotte vokalarrangementer og nogle af de klassiske pop/rock melodier fra de seneste årtier, der er i højsædet. Stikket til den elektriske guitar er trukket ud og klaveret og de sprøde, akustiske guitarer, lægger den musikalske bund i et afslappet og intimt set-up. Det er kendte numre af Beatles, Clapton, Eagles, Carole King, Shania Twain m.fl. får nyt liv, når de otte erfarne musikere tager sangene såvel som publikum under kærlig behandling!
Acoustic Lite er et lokalt band og består af følgende medlemmer.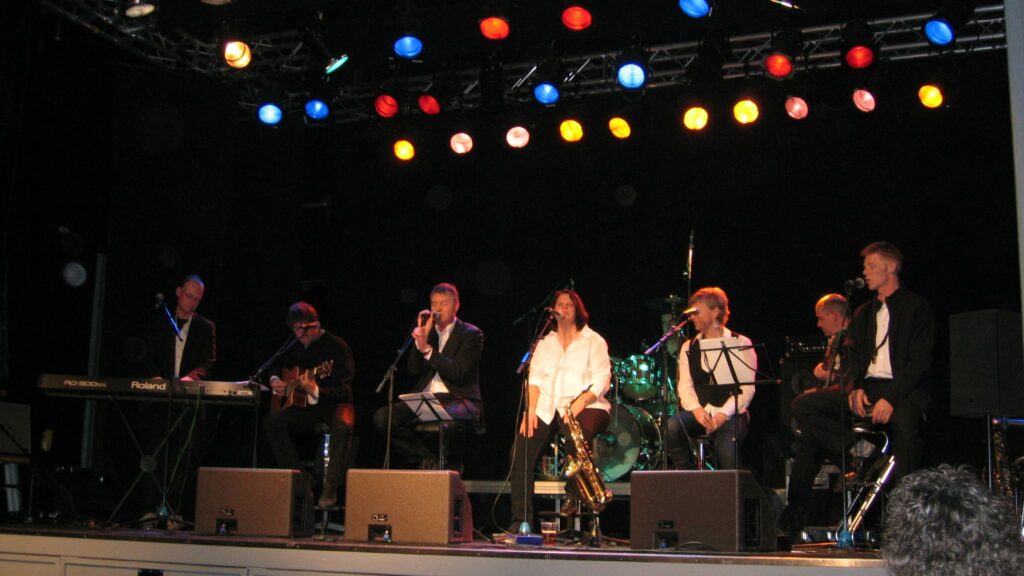 Musikere lineup.
Palle Bo Schmidt Vokal og mundharmonika
Anita Meilandt Vokal og guitar
Bjarne Schmidt vokal, guitar og ukulele
Karin Schmidt Vokal og Eb-sax
Torben Meilandt Bas
Kenneth Mølholm Trommer
Lene Schelde Damgaard Keys
Jakob Rousing Vokal, div. perc. og melodika