H.P. Lange Solo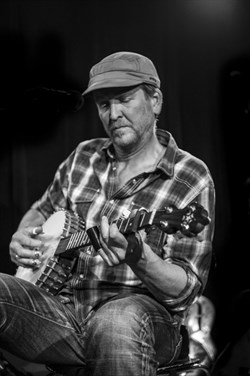 I mere end 30 år har HP Lange været bluesmusiker på landevejen, og er efterhånden en veteran på musikscenen i Danmark. Repertoiret er blevet et mix af sange han selv har skrevet og gamle sange der er samlet op hen ad vejen og gjort til hans egne. Nu er han aktuel med en helt ny cd – Travelling Man Blues. Cd'en har fået fine anmeldelser og mange roser for den instrumentale håndtering. 52-årige Lange er rodfæstet traditionalist, men det kan man sagtens leve med, når traditionalismen leveres tilsat indlevelse, kompetence og kærlighed til metieren. Thomas Treo, ekstrabaladet. Med de enkleste virkemidler kan han ramme groovet i en sang så effektivt, at rytmerne smitter, og du må svinge med, hvad enten de er sejt slæbende eller frejdigt dansende.
Claus H Larsen, Root zone.
Med Travelling man blues har H.P. Lange begået, hvad der utvivlsomt vil stå som en af årets bedste danske bluesudgivelser. Han viser sig ikke blot som en af landets absolut bedste fortolkere af country blues'en, men også – endnu en gang – som en kunstner af stort internationalt format.
Jakob Wandam Bluesnews.dk
..jeg skal på ingen måte legge skjul på at jeg alltid har hatt stor sans for denne dansken. Hans låter, hans måte å synge dem på, og hans gitarer. Det gledelige er derimot å kunne fastslå at HP Lange denne gangen, ved å innlemme også fele og banjo i bandet, etter min mening har gjort selve genistreken – 6 stjerner
Bjørn Wiksaas Bluesnews Norge
Den nye cd er den 10'ende i eget navn. To af de tidligere har vundet The Danish Music Award for bedste blues/roots udgivelse. Flere er blevet nomineret bla. For bedste folk-instrumentalist og folk sangskriver. I 2011 blev HP lange kåret som årets bluesnavn.
På scenen leverer HP Lange et energisk mix at Delta – country- og folk-blues. Sangene får altid en historie med på vejen og repertoireret er en blanding af egne sange og sange, samlet op blandt andet i USA's sydstater. Sangene og fortolkningerne er hans egne men dybt forankrede i traditionen.