Natasja Lee Dickinson er en prisbelønnet og anmelderrost sangerinde med en karakteristisk stemme.
Hun spiller primært egne sange på både dansk og engelsk, indenfor en genre der bedst beskrives som en blanding af folk og en slags dansk americana. Natasja spiller Lørdag aften på festivalen.
I 2015 modtog hun prisen "Acoustic artist of the year 2015", og i 2016 modtog hun prisen som "Songwriter of the year 2016" i forbindelse med hendes deltagelse på en country musik festival i Texas.
4 maj 2018 modtog Natasja folkemusikerprisen "Årets Helge"
som uddeles af Helge Arrildsø's mindefond
til et folkemusiker talent med kant.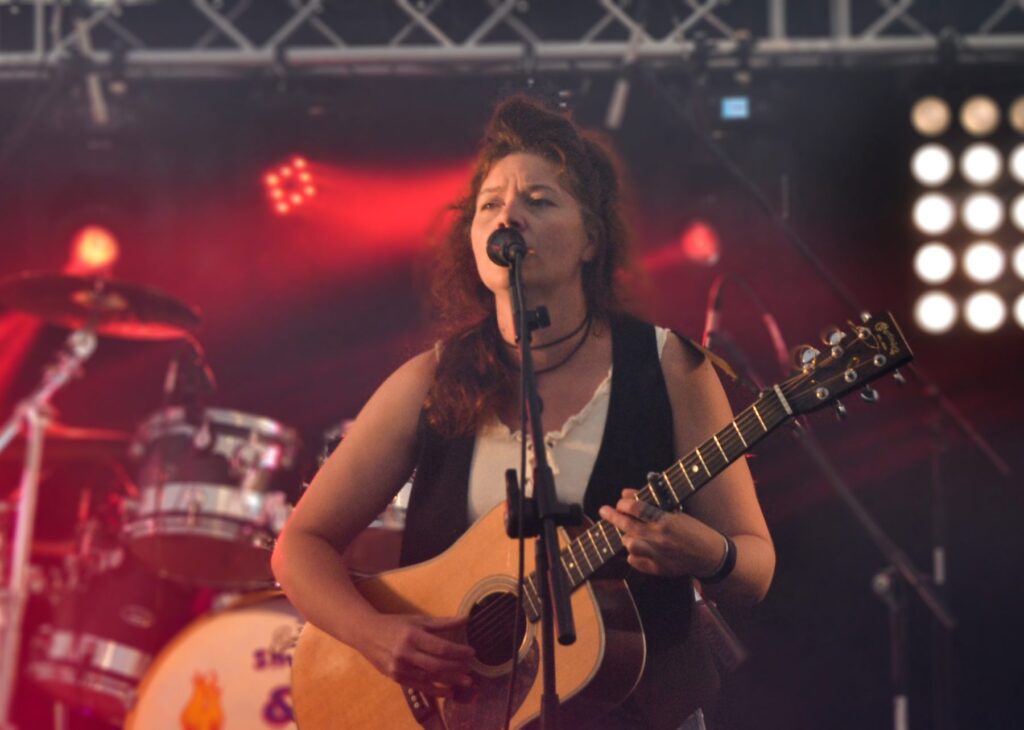 Natasja har udgivet følgende:
Tur Retur – og alt det midt imellem
(EP – udgivet 2019)
ALFA
(EP – udgivet 2018)
Little wonder
(Single udgivet 2015)
Living on the street
(Single – udgivet 2014)
Little red shoes
(Single – udgivet 2014)
2+1
(EP – udgivet 2011)
Find lørdags billetter til Festivalen her – Husk samtidig at bestille billet til Ølsmagning og lækker fællesspisning.
www.billetsalg.dk