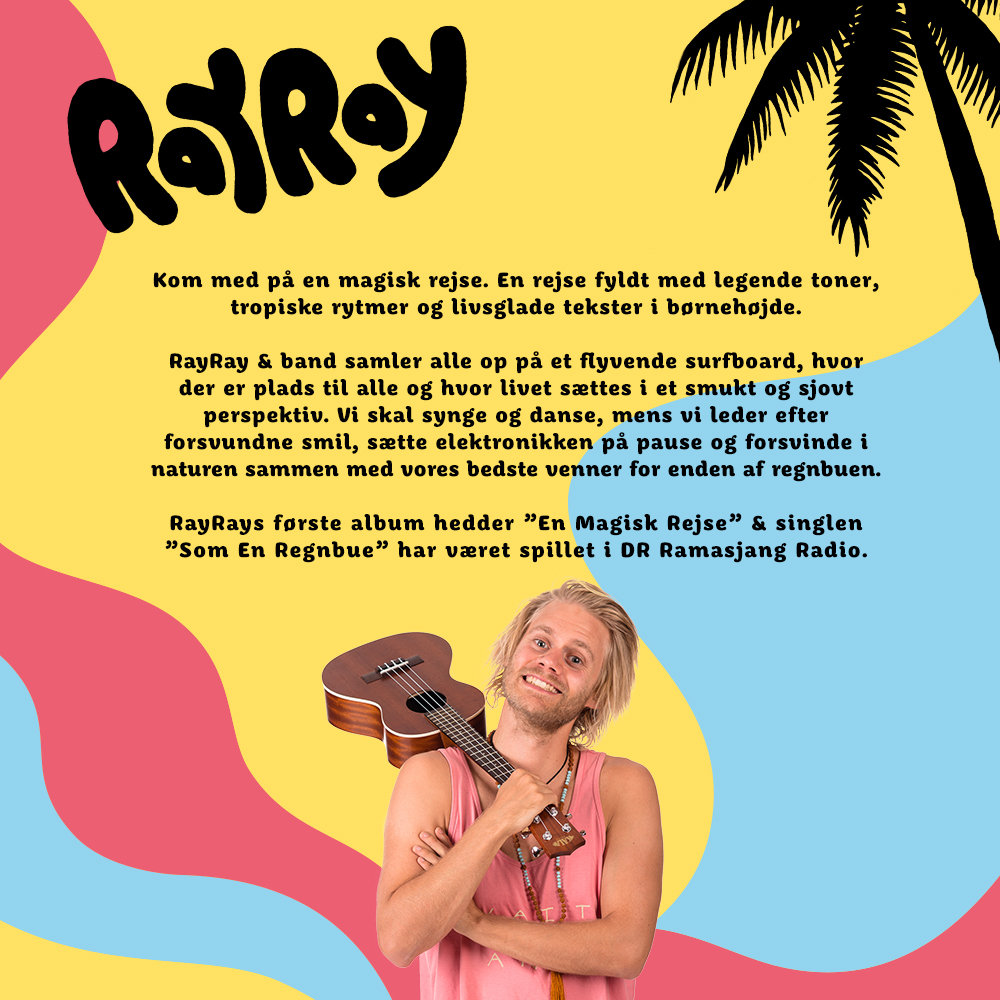 RayRay er fra Sjælland og laver musik til børn. Han har siden 2015 haft over 150 koncerter samt et hav af foredrag. Han har haft musik i DR Ramasjang Radio og vundet børn i byen prisen som "Årets
Børnekulturpersonlighed 2017". Han synes, at børn bliver for hurtigt voksne og det vil han gerne inspirere dem til ikke at blive. Han vil ind til kerneværdien i at være et menneske. Nemlig hvordan vores krop fungerer, være connected med moder natur og vores sjæl.
Være bevidst omkring det vi spiser, og hvordan vi behandler hinanden.
Kom med til en økologisk børnekoncert, når RayRay gæster scenen på "Back to the Roots". Vi skal surfe, lave regnbuer og lege med verdens dyr! Vi ses for enden af regnbuen."
RayRay giver en børnekoncert fredag kl. 16.00 på salscenen.