RONALD MOSSOM BAND består af 5 garvede musikere – Ronald Mossom, akk./el guitar og sang – Heidi Gjelstrup Klinge sang – Hans Jørgen Julius, el. guitar og lapsteel – Asger Hermann / Jan Nissen, el/kontra bass og sang – Carsten Holm Jensen, trommer.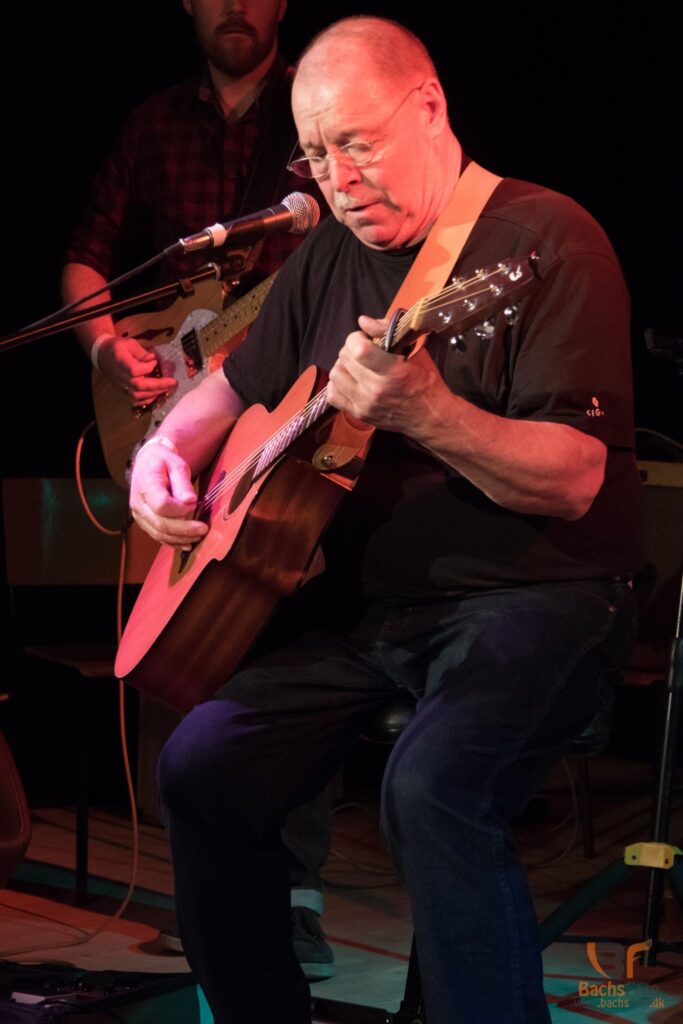 Gruppen spiller akustisk/el musik med inspiration fra Americana, Folkrock – Folkblues – Rock, hovedsaglig med egne numre skrevet af Ronald, der har sin inspiration fra musikere som Joni Mitchell, Jackson Browne, Kelly Joe Phelps, Darrell Scott, Tim O`Brien og selvfølgelig Jimi Hendrix. Der bliver da også ind i mellem spillet numre af disse musikere, arrangeret til orkestrets instrumentering og stil. Alt i alt et spændende orkester med mange års erfaring. Glæd jer.
Ronald Mossom Band spiller fredag aften kl 20:00 på Back to the Roots Festivalen 2019 d. 1. marts.