Tag: singersongwriter
Så er både weekend partout og enkeltdags billetter til salg.
Se mere på www.bttr.dk/billetsalg/
De sælges via billetten.dk eller via bankoverførsel.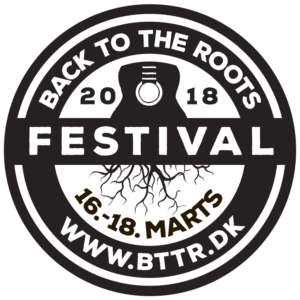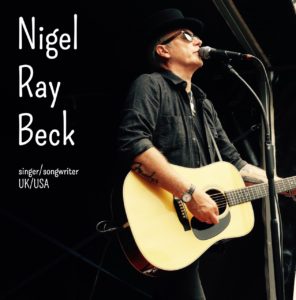 Nigel Ray Beck er Engelsk/Amerikansk singer/songwriter og storyteller, fra Weymouth England, med base i Danmark. Hans sange er storytelling i øjenhøjde og tager udgangspunkt i oplevelser, observationer, situationer og mennesker som har gjort et
indtryk. Sangene er ofte skrevet i toget, i bilen, på hotelværelset, eller i flyet – lige i det øjeblik inspirationen er til stede. Nigel Ray Beck spiller normalt solo og har skrevet hundredvis af sange, så dagens spilleliste er normalt spækket med tilføjelser, og alternativer. Her er der ofte plads til den sidste nye sang skrevet om eftermiddagen den samme dag.
Når han er på scenen vælger han sangene efter stemning og publikum. Det, kombineret med den gode historie, giver publikum en endnu større
oplevelse af sangene, og uden de helt faste rammer skabes et rum for øjeblikkets følelser og nerve. Hans seneste CD "13 Four Minute Songs" er optaget i hans eget studie "The Red Room" med amerikanske US Rails fra Philadelphia og The Low High Fives fra Danmark og udgivet på eget label #alldaybreakfastrecords. Albummet kan streames på Spotify, Amazon, Apple Music og iTunes.
Nigel bliver at finde på Cafescene fredag aften.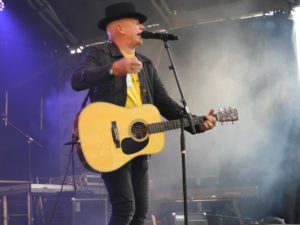 Singer/songwriter and storyteller NIGEL RAY BECK Sometimes playful, often poignant and always thoroughly entertaining, singer/songwriter and storyteller Nigel Ray Beck has earned a reputation as an artist that knows how to capture the attention of an audience. His songs cover every aspect of life … somewhere in-between a big smile on your face and a lump in your throat … depending on the song, the mood and the audience. He is a prolific songwriter; he often writes a set list before the show … but often deviates from it with spur-of-the-moment ideas or plays a song written at sound check. He only plays a moderate amount of concerts each year, often preferring to spend time writing more songs or just spending quality-time with his dog, a guitar and a cup of tea! He was offered a record contract in the 90's, which he turned down realizing that he needed to keep all rights to his songs and the way they were played. A very wise choice when you look at today's music business! Before moving to Denmark, where he now lives, he played the folk-clubs and military bases in the Midlands. When playing in England he is based in his hometown, Weymouth. His latest CD "13 Four Minute Songs" is recorded at his studio The Red Room with two different bands, US Rails from Philadelphia and his European band The Low High Fives. Out now! You will find it on Amazon, iTunes, Apple Music, Spotify & all the usual places.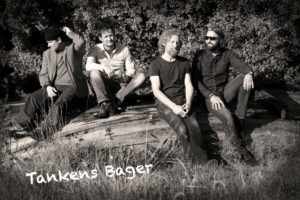 Dansks singer-songwriter med en snert af rock og pop. Tankens Bager er dansksproget musik, der med et strejf af melankoli og en tydelig reference til singer-songwriter traditionen, åbner op for et varmt tekst- og lydunivers. Bandet har inspiration, der spænder bredt fra folkemusik over rock til pop. I deres radio-debut på P4 blev bandet introduceret som "poetisk pop".
Føler sig hjemme på festivaler.
Tankens Bager har gennem årene spillet på mange festivaler, og er blevet til et fast indslag på bl.a. Aarø-kuller, Grundfør Festivalen, Strib Vinter Festival og Havne-kultur Festivallen i Odense. En del andre små og større festivaler har også været besøgt. I 2015 var bandet på bl.a. på Skagen Festival.
I marts 2017 kan de så tilføje Back to the Roots Festivalen på CV'et. De spiller på Teatersal Scenen Fredag nat d. 17. marts kl. 00:20-01:30.
Biografi.
Tankens Bager blev dannet i 2008 og består af fire erfarne musikere med base i Odense.
Forsanger, guitarist og sangskriver er Claus Dencher, som skriver størstedelen af sangene.
Jesper Vang er udover at være bassist også sangskriver.
Mikkel Schacht-Petersen er leadguitarist.
Trommerne spilles af René Møller Dehnfjeld.
Facebook – www.facebook.com/Tankens-Bager-179878572055234/